Do you find some or most of the UABB modules not appear in the frontend editor?Unable to find all the UABB modules on the frontend, although they are enabled in the UABB modules settings? Some UABB modules displaying on frontend.

The first step would be to check whether you have enabled the modules. Here is an article you can refer to.

UABB Modules list empty in Frontend Editor
Apart from the UABB modules list, we have a feature which lists UABB modules under the Beaver Builder's Standard Category.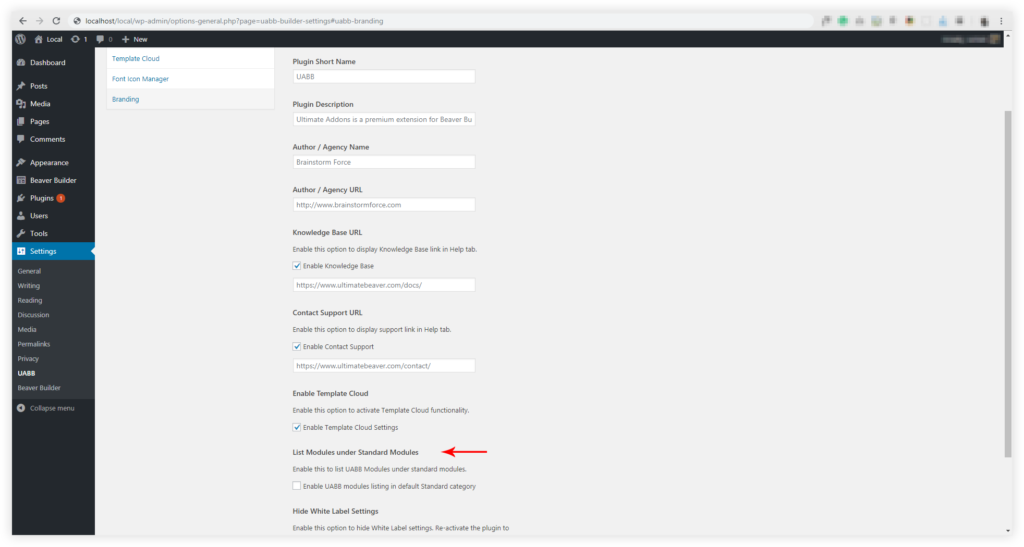 Now if the above setting is enabled, your client can disable and enable UABB modules from the Beaver Builder settings. Hence we also list our UABB modules under the Beaver Builder modules.

We have introduced a notification on top of our modules section which mentions the same.

You can click on the link to take you directly to the Beaver Builder modules settings, where you can enable the UABB modules and find them under the UABB modules list in the frontend editor.

Selected UABB Modules Not displaying in frontend editor
Can't find the Gravity Forms Styler / CF7 Styler / WooModules in the frontend editor?

To find the above mentioned UABB modules, you need to make sure you've installed and activated the respective third-party plugins that this feature is dependent on. For example, plugins like Gravity Forms plugin, Contact Form 7 and WooCommerce modules need to be installed and activated.

Until these plugins are installed and activated you won't see the respective UABB modules under UABB and Beaver Builder.