There are times when you would want to add multiple email address to your contact form. This means that every time a user fills a contact form, a notification will be sent to all the email IDs connected to that form.
You can do this using UABB's Contact Form module.
You will need to simply add multiple recipients' email addresses separated by a comma(,). You can refer to the image below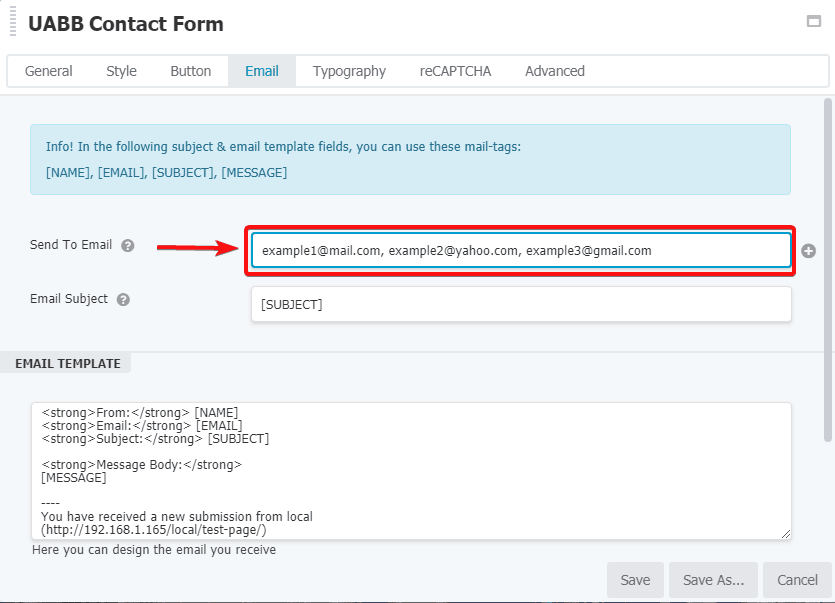 If you're facing any issues or have any further questions, please feel free to Get in touch. We will be happy to help!