With UABB version _ _, you can create stunning mega menus. UABB Advanced Menu module now supports mega menu functionality. You just need to add a CSS class to the top-level menu item.
Below are the steps that describe steps to use mega menu with  UABB Advanced Menu module:
1. From the WordPress dashboard navigate to Appearance > Menus.
2. From the upper right corner, click on the Screen Options. Tick the CSS Classes checkbox.
3. Click on the top-level menu item whose child menu items you would like to turn into a mega menu.
4. In the CSS Classes field, add class mega-menu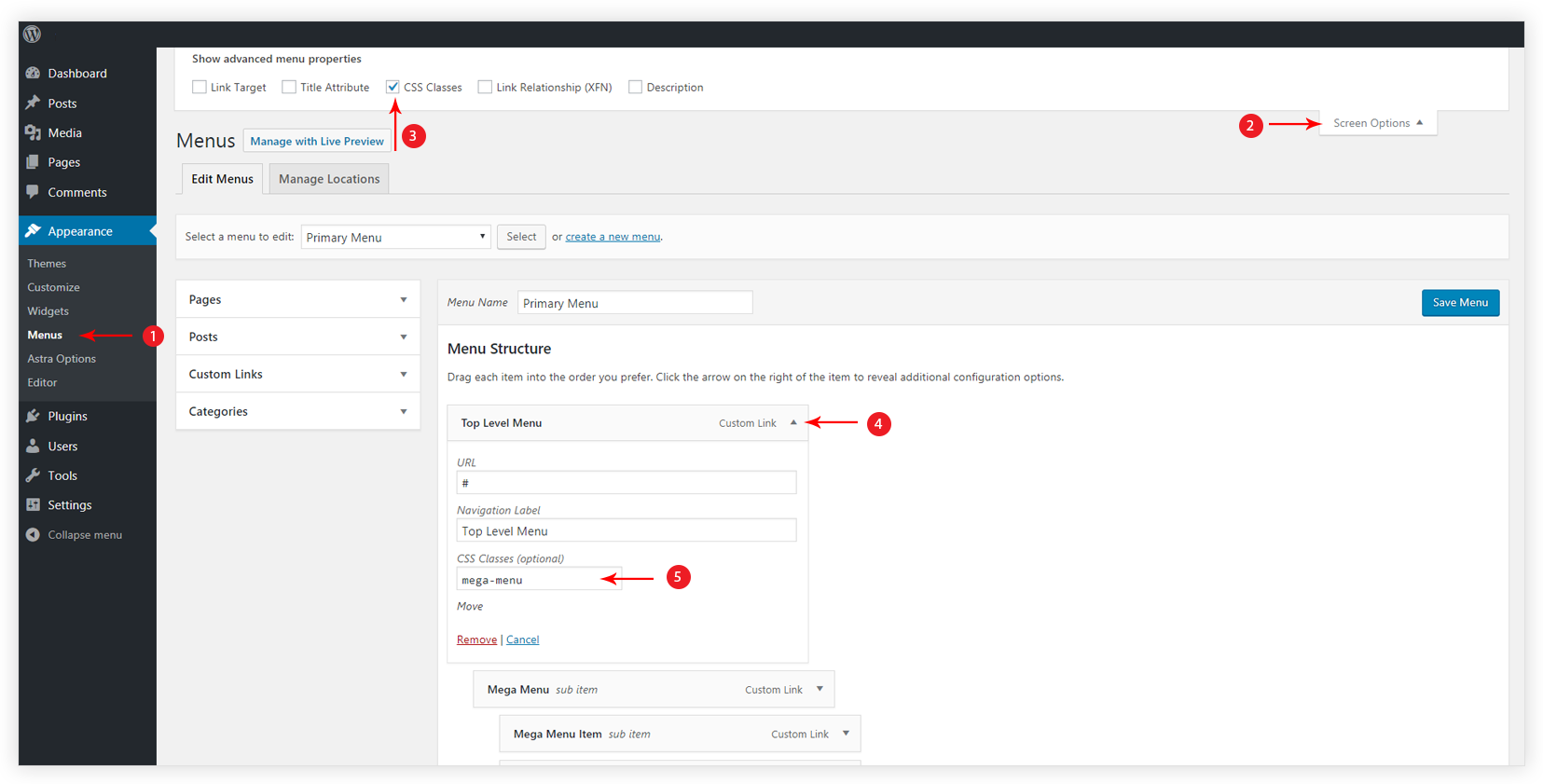 With UABB Advanced Menu module you can customize border and separator for submenus.  Options are available under Submenu tab.